Commissioning
Having a piece of furniture designed and created for your home is a something very personal. Connolly & Company understands that this process should be as stress-free and enjoyable as living with the finished item. To purchase or commission a piece of furniture, please use the contact section to get in touch.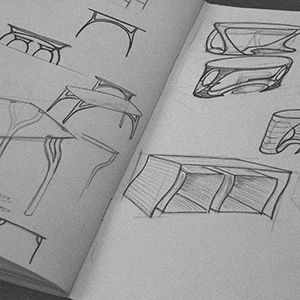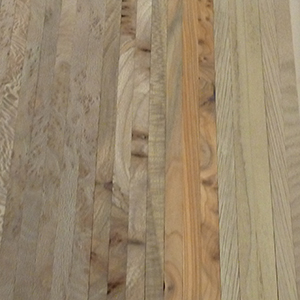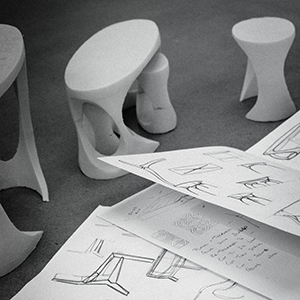 Design
Connolly & Company provides a bespoke design service to clients interested in having original, hand-crafted furniture created to match your exact requirements. The first draft design will be based on your brief, rendered drawings and (depending on complexity) scale models may be created. The presentation of these drawings is made, along with material and finish samples. At this point design is finalised and decided upon. Throughout the design phase, the client is involved as much (or as little) as he or she likes. Clients are welcome to come to our workshop to discuss the design of your piece, equally we are happy to attend at your home or business to view the intended location of your piece, to ensure that the design is appropriate to the end location.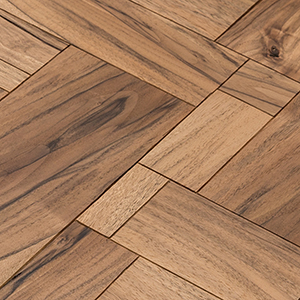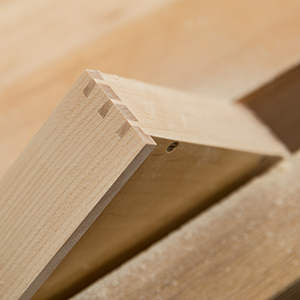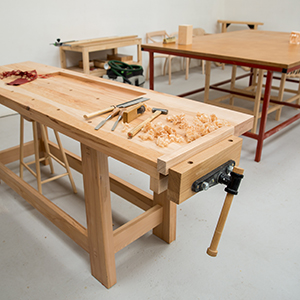 Making
Once we have settled on a design with which you are entirely happy, we then move to the making phase. At Connolly & Company each piece is made using a blend of cutting edge and traditional techniques and to ensure that your piece is crafted to the highest standard. We don't keep wood in stock, so the wood for your piece will be selected by Ryan once he has a firm view of the exact requirements of the piece. Careful timber selection is a crucial part of ensuring the piece will be strong and stable for generations. Solid woods are seasoned in our workshop's custom designed drying room. The piece goes through many stages of machining, shaping and finishing, and the client is welcome to come to the workshop during this time and see the progress first hand. The attention to detail and craftsmanship employed means that you will obtain a truly original piece that, with proper care, will last many lifetimes.
Pricing
A design fee is included within the overall price of the piece once commissioned. In the case of complex pieces, we reserve the right to require a deposit of 5% of the estimate cost of the commission. Once the design and pricing is finalised, and before we commence making your piece, a deposit of one third of the agree price is required. The balance is payable prior to shipping.
Delivery and Installation
A date is confirmed with the client and then we carefully pack the piece for transport within Ireland or throughout Europe. If you require, we can offer a delivery and installation service. From single pieces for private homes to complex installations as part of a full-house restoration to 'statement' pieces at commercial premises, we ensure that your piece is delivered and installed correctly to ensure absolute customer satisfaction.